I don't normally do this, but I found this Etsy shop when I was browsing "Supernatural" things (talk about going down the rabbit hole... It all started because
A Dog's Life Animal Rescue
posted a Groupon, that charity coincidentally being one that Jared Padalecki endorses [I chose the charity as the one I wanted to donate some of my ebay proceeds to since it seemed cool and I <3 my dog... and then see that there is a random Supernatural connection to it, haha]).
I digress.
I found
this shop, NerdDollz, on Etsy
. Normally, I see something like this and am a bit "meh" about them, but not only are these dolls seemingly very well made and designed, but they are realistically priced. (I am NOT a fan of overpriced sh!t on Etsy... it, IMO, goes against the community feel). I am very tempted to buy myself an early present of these: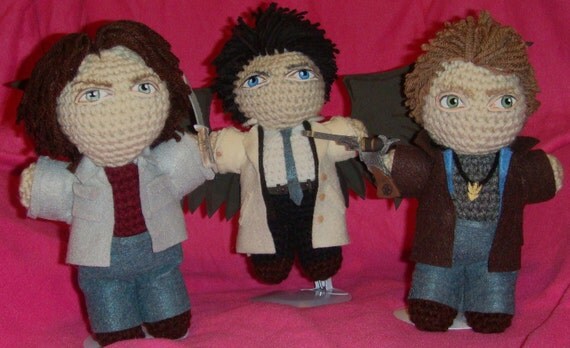 How awesome are those?! And they're just, like, $70 for all 3.
Also quite fabulous is this: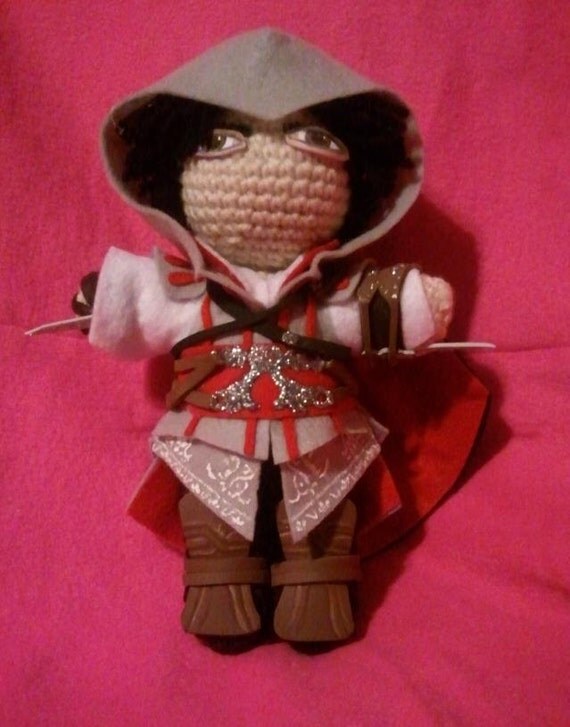 Yes, that is Ezio Auditore from Assassin's Creed. Cute, right?
Think of a nerdy character and this shop seems to have it! Star Wars, Harry Potter, Kick Ass, Avatar, Shrek... even Twilight. And I'd imagine the seller is open to suggestions as well.
I've seen other amigurumi (though not Sam, Dean & Cas) and am seriously inspired! I'm going to have to see if I can make anything nearly as cool (maybe as gifts, but also maybe just for me). And if & when I am unable to (whether it be skill or time lacking), I'm going to have to pay the awesome Shannon Nix from Shawnee, KS to make me some!
Speaking of fantastic crochet nerd amigurumi, I also wanted to plug PigCorner.com's ami patterns... She, too, has an Ezio that is awesome:
Pattern and video tutorial found here.
Creative and crafty nerds are so fun!